Put Your Mind at Ease
At Avid Inspection Services we understand the whole process of buying a home, building a home, or selling a home is scary and stressful. We are here to help ease some of that stress and anxiety when dealing with your most expensive and important investment. To put your mind at ease we inspect every function of the property inside and out, while communicating our findings along the way. We encourage our clients to walk around with us, ask questions, and simply be part of the inspection. We pride ourselves in taking that extra step, educating our clients on proper preventative maintenance, offering suggestions for any safety concerns, and being proactive with any possible security vulnerabilities..
Honest, Objective Reporting
Our reports are honest, objective, and thorough giving you the peace of mind you need with the heads up you want. From your first contact with us through to receiving the inspection report, you will experience the ultimate in professionalism and integrity with just the right amount of personality. Buying a home is probably the most expensive purchase you will ever make. Now is not time to shop for a discount inspection company. The cost of a thorough home inspection is very small relative to the potential repair/replacement costs involved if deciding not to hire Avid Inspection Services..
We Focus on Your Understanding
Anytime you are purchasing a property, we understand it is a HUGE investment. We take pride in ensuring you know all aspects of the home. The majority of our business is from client referrals and from real estate agent recommendations. We work directly for you. Our job is to ensure you understand every issue that will be reported. Our job also does not end after you receive the report. If you have any questions months, even years down the road, we encourage you to give us a call and we will do whatever we can to ensure you are completely happy with your property.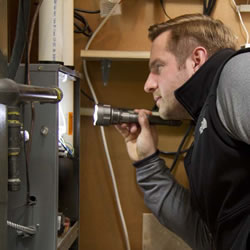 For Buyers, Builders & Sellers
We are here to assist you in making a confident decision about your property. Whether you're buying or building a property and want to be sure what you're getting, or selling a property and want to maximize resale value and eliminate possible problems that could complicate the sale, we are here to help...